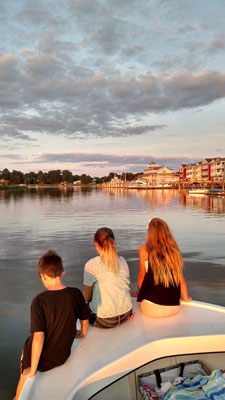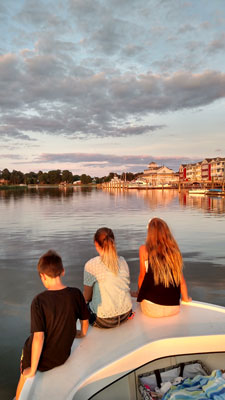 Every once in a while there are things in this business that are just really make you love what you do. Don't get me wrong, the hospitality business is a great one. You meet people from all over with all different stories.
However, I really relate and love the transient boaters that come to Smithfield Station. The past two years we have been voted by the readers of Chesapeake Bay Magazine as having the best dockmaster on the Lower Chesapeake Bay.  Well, that's pretty easy to do when you love greeting your guests as they come in!  Our transient boaters are a different breed. They are almost always on leisure travel and in a totally relaxed mode.
They travel with friends and often other boaters so when they get here, they just soon sit down, have a beer and see what is going on with you. The guests are happy to be here for a night, a long weekend or even the whole week.  They want to know what new is happening in the town and who is playing music at the outdoor concert series on Friday night. I dig that. They get us and we get them. It doesn't hurt that my family are avid boaters ourselves.  Its nice to see their boats and electronics and compare what is new or what is working different for them.
Its nice to see what fish they are catching and where and with what methods. Its great to see them bring along their granddaughter or grandson and teach them about marina life. I remember when my wife and I bought our first boat together and the salesman told us we were buying a lifestyle.  We both laughed because we felt that was the worst sales line you could use… after all, we already were boaters!  But as I reflect back on it, boating is a lifestyle.
Boaters wave every time they pass another boat on the water. They want to look at your boat and show you theirs. This is precisely why I love my boaters.
Until next time,
Randy